Let's Learn How to Install EA.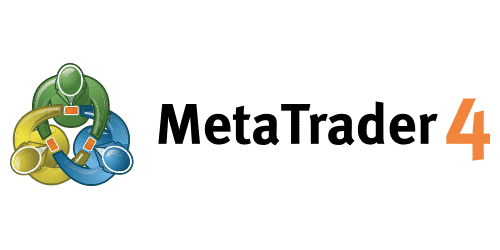 Demo Expert Adviser (ex4) file will send to your email or social app.
In the live version, you will get all files to your email or it will download automatically on your browser.
OPTION 1
( Watch YouTube )
If you want to achieve quick access to the expert advisor tool that the MT4 platform offers, then it is time to move to the next stage of installing the expert Advisor in Mt4. It is a well known expert advisor in the world of Forex. It is a program that is installed on the platform that follows the instruction of traders once all the pre-fixed parameters meet. Learn How to Install Expert Advisor in Mt4 as once it is done; you don't even need to touch the keyboard or mouse for entering orders. Apart from that, you can create a replicate of actions once a system generates the signal.
OPTION 2
( Follow Steps )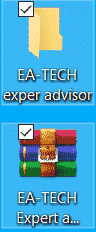 Login to Account and then Download the EA Software You purchased.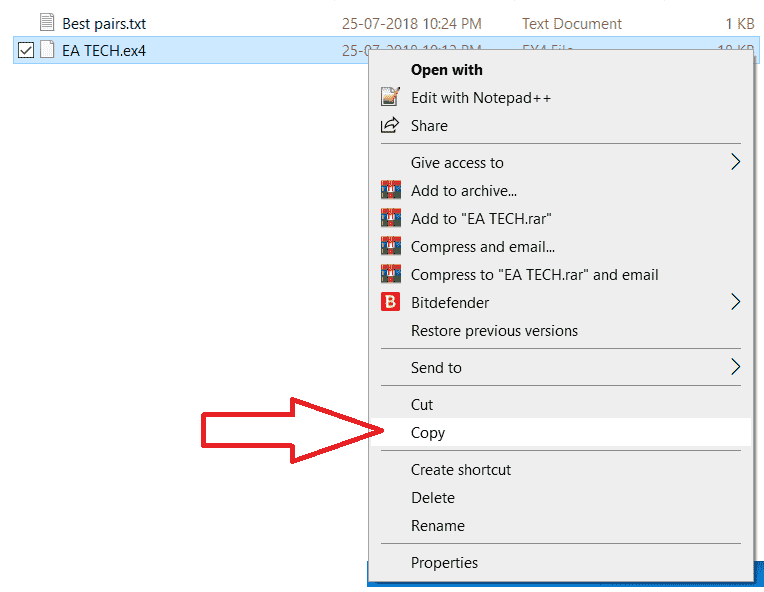 (If it's a zip file) Unzip the Zip file. Right click on the EA Tech EA file and select 'Copy'.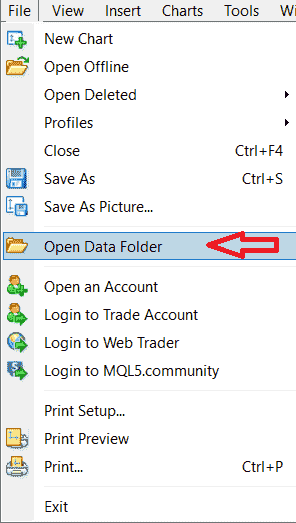 Open your MT4 platform and click on 'File' on the Menu bar. Click on 'Open Data Folder'.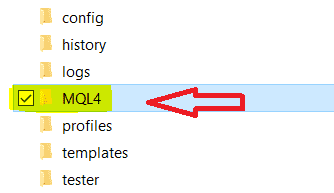 When the Data Folder opens, click on 'MQL4' to open the MQL4 folder.
Click on 'Experts' to open the experts folder. Paste the EA into the Experts folder by pressing Ctrl + V or right click your mouse and select Paste.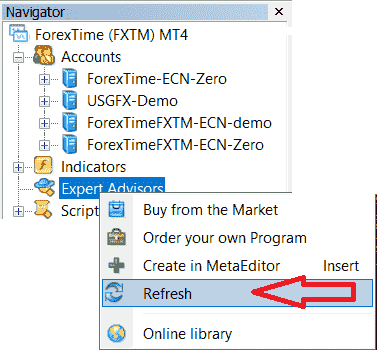 Now Click on the 'Navigator' icon on the MT4 menu bar to view the files in the Navigator window.
Right click on 'Expert Advisors and click on 'Refresh'.

Left click on the 'Expert Advisors' folder until you can see a list of files. Right Click on the EA TECH file and from the drop down menu choose 'Attach to a chart'.

When the EA opens on the chart, click on the 'Common' tab and make sure all the boxes are ticked as shown in the image. Click the 'OK' button.

On Click on the 'Tools' tab on the menu bar and select 'Options'.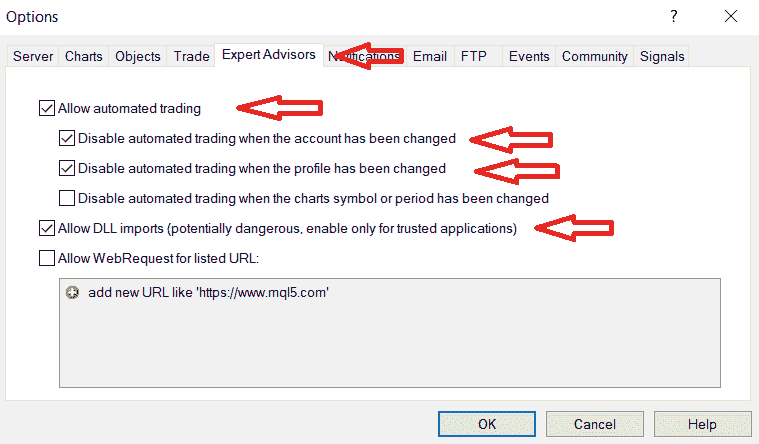 Click on the Expert Advisors' tab and make sure all the boxes are ticked as shown in the image. Click the 'OK' button.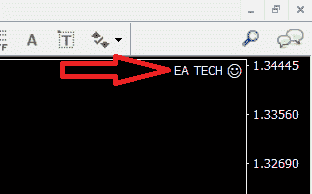 Look in the top right corner of your chart and there should be a smiley face.

If there is not a smiley face, check that the Automatic Trading icon on the menu bar is green. If it is red, click on the icon and it should turn green and you should now see the smiley face as shown on the previous image.