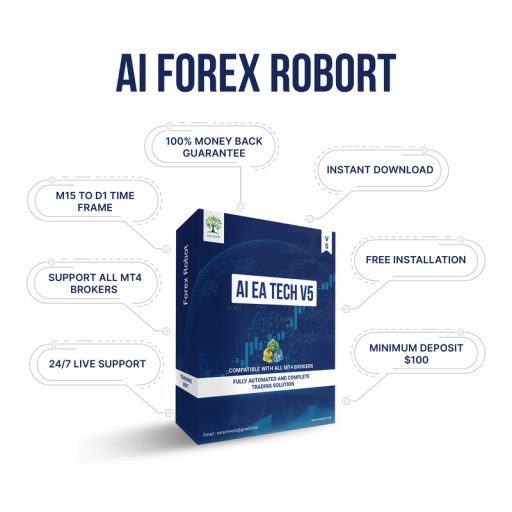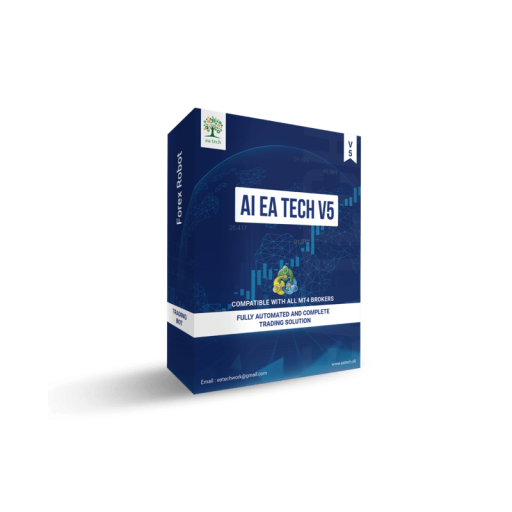 AI EA TECH v5 Forex Robot
Instant Download and 100% Money-Back Guarantee.
You can download after purchase.
Fully Automated Trading MT4 Robot Software.
Instant download after payment is done.
The Minimum Deposit Required is $100.
The Minimum leverage Required is 1:50 to 1:1000.
100% Two Weeks Money Back Guarantee.
M15 To D1 Time Frame & Free VPS For One Year.
Monthly Profit will be 5% to 80% & a very Low Draw Down.

Advance Feature: Lot exponent, Start a lot, Maximum lot, Pip set, Take Profit, Maximum trades, Indicators, 3 Strategies.

Security Features: News Filter, Auto Stop-loss, Auto Disable Expert Advisor, Trail start, Trail stop, Slip and more.
Support All Brokers As Well As All Kind Of Accounts.
Free Update & 24/7 Live Support.
Easy To Setup And Run On MT4.
There are no reviews yet.